Delicious Bacon, Leek And Mushroom Macaroni Recipe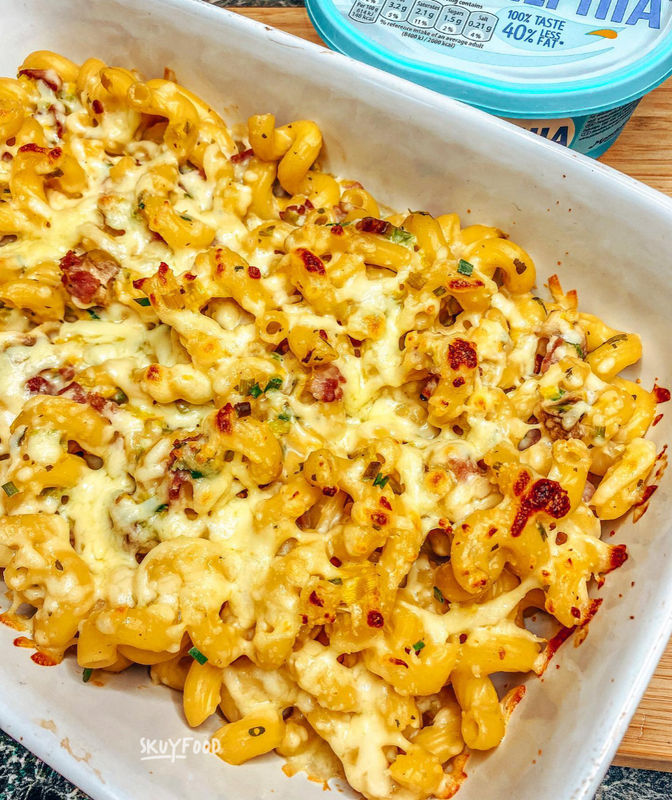 Macaroni is a type of pasta originating from Italy. Macaroni is usually processed into side dishes or main dishes. Besides being processed into pasta, macaroni can also be made into omelets, soups, and even delicious stir-fry dishes. You can combine macaroni with other ingredients such as eggs or vegetables. You can also try this Bacon, Leek And Mushroom Macaroni recipe at home.
Ingredients:
225g dried macaroni

100g soft cheese

4 bacon medallions (fat removed)

1/2 leek

Handful of mushrooms

200ml chicken stock

100ml semi skimmed milk

50g mozzarella

Chives (optional)

Parsley (optional)
How To Cook:
Preheat your oven at 180 degrees.

Boil your macaroni according to packet instruction.

Diced up your bacon, leek and mushrooms and fry in a pan.

Add 200ml of chicken stock to your pan and let this simmer until the water has reduced slightly.

Add in your Philadelphia and and milk give it a good stir.

Add in your cooked macaroni and mix it all together. Then add a generous amount of dried parsley and chives before transferring it all to an oven proof dish.

Sprinkle your mozzarella on top and pop in the oven until the cheese has melted and gone crispy!