Yummy! Baked Chicken Tenders, Easy Recipe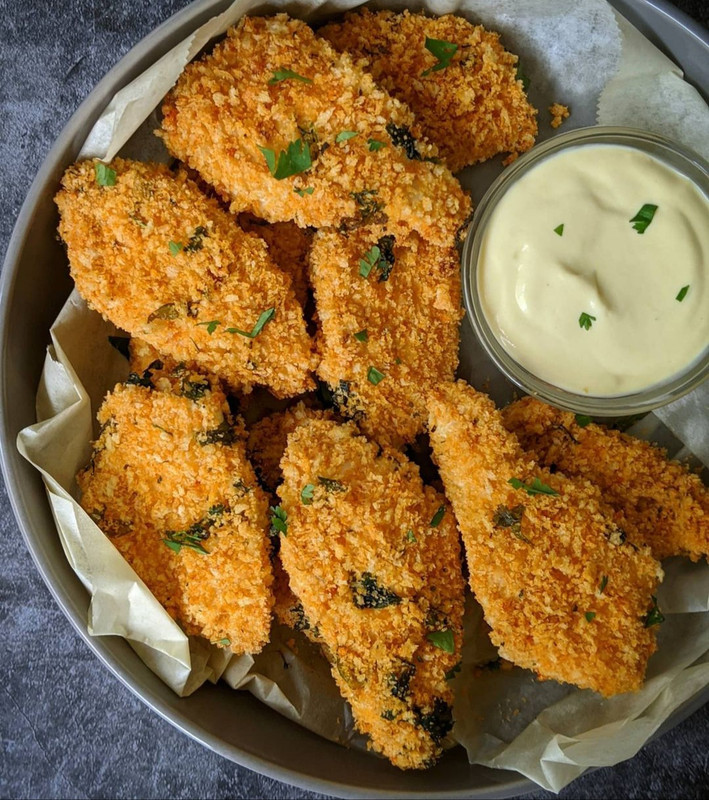 You must try this recipe BAKED CHICKEN TENDERS, crunchy, delicious and very easy to make! Who doesn't love a good crispy crunchy piece of chicken? We sure do! These succulent, juicy Oven Fried Chicken Tenders is so perfectly delicious and crispy, make the perfect finger food for kids and adults. Happy New Week Everyone!
Ingredients:
1.5 lbs boneless chicken breasts

salt & pepper

1 large egg

1 cup Italian Panko bread crumbs

olive oil cooking spray
How to Baked Chicken Tenders:
Preheat your oven to 400°

Place a wire rack on baking sheet. Spray with nonstick cooking spray. Set aside.

Make a work station with the whisked egg dish first, the bread crumbs second and the wire rack/baking sheet third.

Season all of the chicken tenders with salt and pepper. Then, moving from left to right, dip a chicken tender into the eggs. Next, roll in the Panko, pressing crumbs onto chicken. Place in single layer on wire rack.

Spray all of the chicken tenders with the olive oil spray. Place wire rack on baking sheet in oven.

Bake, uncovered, at 400° for 18 to 20 minutes or until chicken is no longer pink. I normally flip them at 10 minutes.

Enjoy with your favorite sauce!