Baking Ideas! Baked Camembert, Chutney Pie & Prosciutto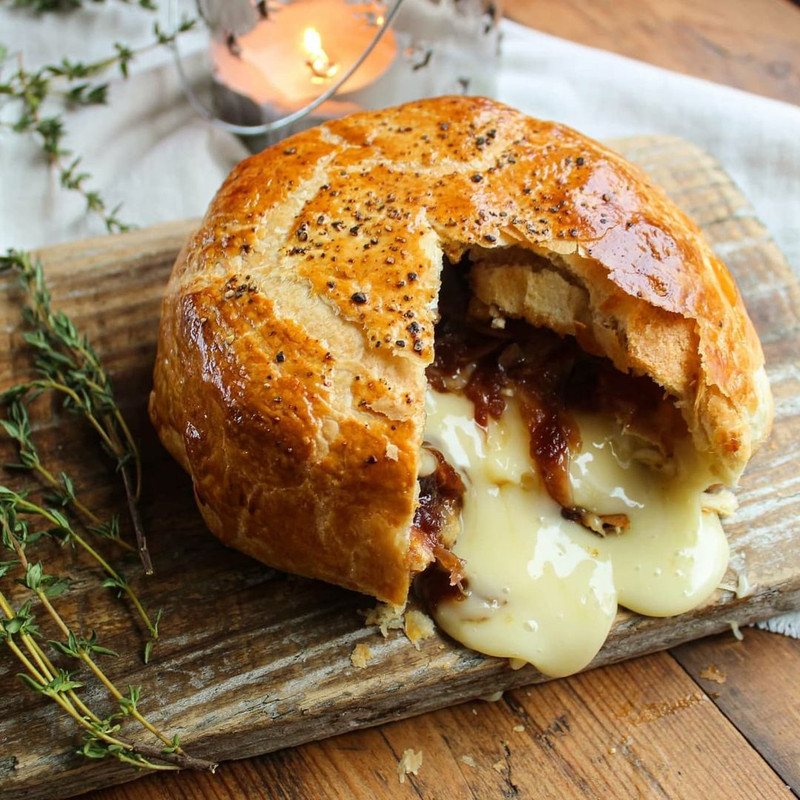 I also wrote this recipe on instagram and facebook. This is as lovely to make as it is to eat (well almost). It takes less than 5 minutes to put together and it's perfect as the centre piece for a festive picky tea! Just add some raw veggies and crackers for dipping!. The recipe is below - let me know what you think! Happy new day.
Ingredients:
1 sheet ready rolled puff pastry

2 camembert

A packet of Prosciutto

4-5 tbls Red onion chutney

1 egg beaten
Instructions:
Remove the the puff pastry from the fridge 20 minutes before you need it.

Heat the oven to 180C°

Wrap a few slices of the prosciotto around the camembert, pressing it into the cheese until mostly covered.

Cut the pastry in half widthways and put the wrapped camembert in the centre of one of the halves.

Spread a thin layer of chutney over the top of the cheese. Turn the cheese face down onto the pastry and repeat.

Spreading another thin layer on the top. Fold the corners of the pastry into the middle of the cheese and work your way around the circle pressing the pastry in until the cheese is covered.

Turn the cheese over and gently press the pastry into it, until you have a neat, round pie.

Pierce a small hole in the top and brush with beaten egg.

Repeat with the other pie. Bake in the oven for 20-25 minutes until golden brown.

Serve immediately.