Baking Ideas! Chocolate Cookie Cake Recipe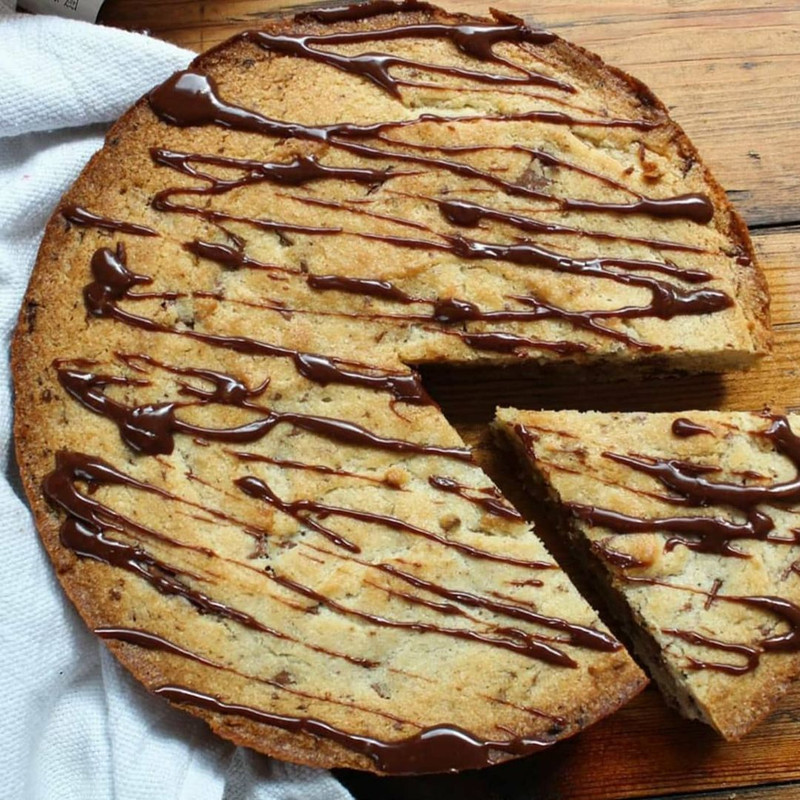 Chocolate Cookie Cake As most of you know, I'm not one for big bakes but this really is the easiest 'cake'. You literally throw all the ingredients together and pop it in the oven - great for a quick Summer holiday activity! I've written up the basic recipe below, but you can experiment with flavours we've had chocolate orange, salted caramel and I'm wondering if lemon would work? Maybe a lemon drizzle icing on top.
Ingredients:
225g plain flour

185g butter

100g sugar

1 egg

200g milk or dark chocolate

1tsp boiling water
How to Make Chocolate Cookie Cake:
Heat the oven to 180C

Beat the butter and sugar together until pale and creamy.

Add the egg and mix thoroughly.

Chop 150g of the chocolate into small chips and add to the butter with the flour, stir until you have a dough.

Grease a 20cm cake tin (sponge tin) before placing the dough in the tin and pressing it into the sides.

Bake in the oven for 20-25 mins until light golden brown. Don't worry if it's still soft. Like a biscuit it will harden as it cools.

Remove from the oven and leave in the tin to cool for about 10 minutes.

Break the remaining chocolate into a bowl and add 1-2 tsp boiling water.

Place in the microwave for 20 seconds at a time, stirring each time until melted.

Tip the cake from the tin and place on a chopping board. Drizzle the chocolate sauce over the cake and cut into wedges!