New! Gnocchi Bolognese Bake Recipe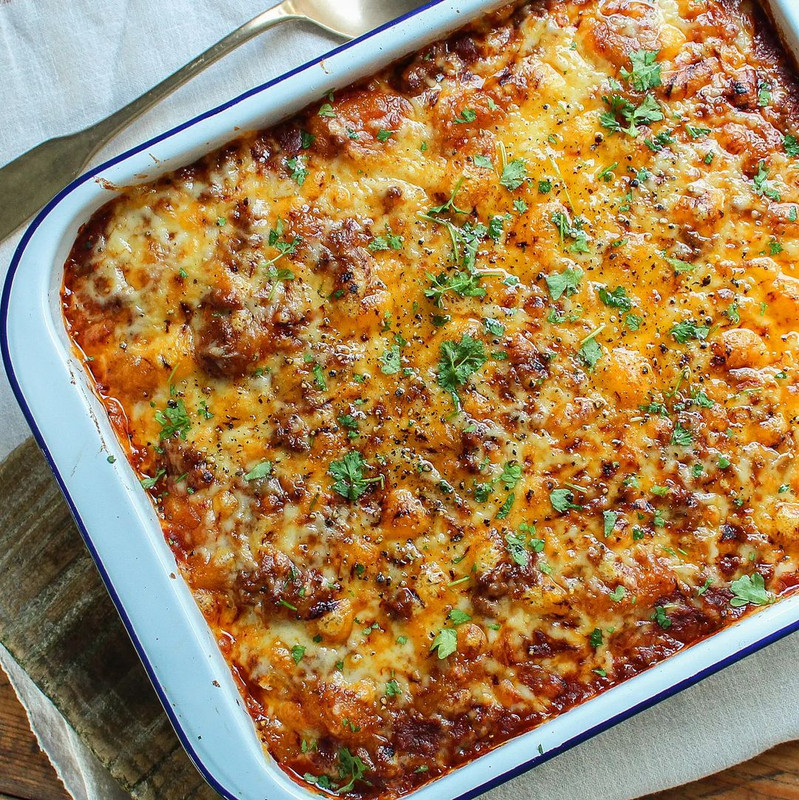 Gnocchi Bolognese Bake Sunday comfort food. If bolognese is a regular in your house, you need to try this! It's really easy, it makes loads (so plenty of leftovers) and there are never ANY complaints. I've written up the recipe below - would love to know if you're going to give it a go. I hope you've had a lovely day.
Ingredients:
1 onion finely sliced

Oil for frying

500g beef mince

2 cloves garlic finely sliced

1 tsp sugar

1 tsp balsamic vinegar

1 tsp mixed herbs

500g passata

200ml boiling water

Salt and pepper

500g gnocchi (from the chiller section)

2 handfuls of grated cheddar cheese
How to Make Gnocchi Bolognese Bake:
Place the onion in an oven proof frying pan (don't worry if you don't have one. you can transfer the bake to a heat proof pan before grilling)

Drizzle the onion in a little oil and fry on a medium heat for 5 minutes.

Add the beef and fry for a further 5 minutes.

Stir in the garlic, balsamic vinegar, sugar and mixed herbs. Fry for 1 minute, stirring reguarly.

Add the passata, water, seasoning and gnocchi. Stir until combined. Heat the grill.

Bring to the boil and simmer for 10 minutes, until the sauce has thickened and the beef is cooked through.

If the sauce has reduced too much, add a little more water.

Sprinkle the grated cheese over the top (or if you don't have a heatproof frying pan pour it into a baking dish first) Grill for 10 minutes until golden brown on top and heated through.