Simple Chocolate Mug Cake Recipe to be a Birthday Cake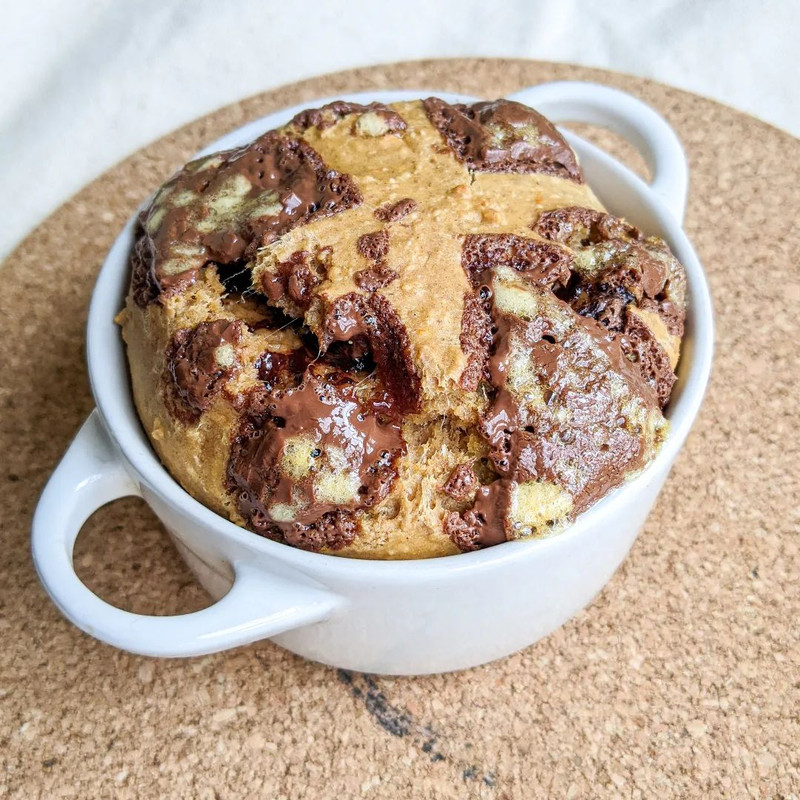 Chocolate Cookie Mug Cake can also be used as a substitute for a birthday cake for a child. Although without cake decorations, the taste of this chocolate mug cake is very delicious with a soft cake texture and is definitely liked by the heart. You can try to make this mug cake at home with the recipe I gave you.
Ingredients:
10g milled flaxseed

3 tbsp water

45g flour

1/4 tsp baking powder

10g ground almonds

15g vanilla vegan protein powder

1/2 tsp cinnamon

10g coconut sugar

60ml nut milk

20g dark chocolate spread

10g salted caramel vegan chocolate
How To Make Chocolate Cookie Mug Cake:
Place the flaxseeds in a bowl, then, stir the flaxseeds into the water and leave for 10 minutes.

Sieve together the flour and baking powder. Add the ground almonds, protein powder, cinnamon and sugaùr.

Combine the flax egg, milk and mix until smooth, then pour into a large buttered mug.

Don't forget to add chocolate spread in the middle and put a piece of chocolate on top of the mug cake.

Bake the mug cake dough at 160C for 20 minutes, until it is perfectly cooked.

This chocolate mug cake can also be used as a substitute for a birthday cake for a child at home. Good luck at home, hopefully this Chocolate Cake Mug Cake can make the day more colorful.