Secret Recipe For The Most Delicious Oxtail Soup With Beans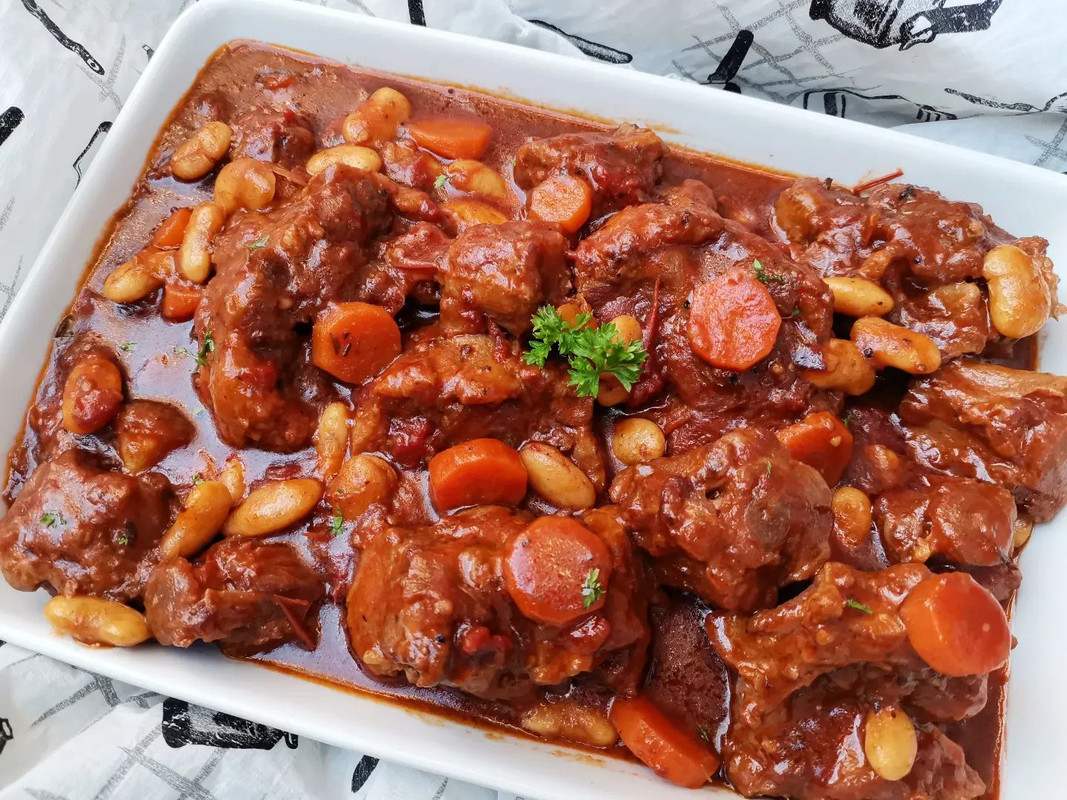 Oxtail soup is a traditional food dish that is very delicious and nutritious because it is cooked with a special secret recipe. Modern Romans make a dish called Coda alla vacinara or a soup dish made with oxtail. Many people like this oxtail soup dish and you can try to cook this oxtail soup dish with the recipe and method below.
Ingredients:
1,2 kg oxtail

1 medium onion, roughly chopped

2 tbs soya sauce

2 tbs jimmy steakhouse sauce

50g tomato paste

3 garlic cloves, finely chopped

1 tbs paprika

1 tsp curry

3 tsp cumin powder

1 tbs smoked chilli flakes

Salt and black pepper

1 × 410g tin chopped tomatoes

2 cups beef stock

1 x 410g butter beans, drained

1/3 cup flour

2 large carrots, sliced

1 tbsp Olive oil to brown the meat
How to Cook Oxtail Soup With Beans:
Season or rub the oxtail with salt and black pepper, paprika. Dust with the flour and shake off the excess.

Heat oil in a non stick pan, add the meat and brown on each side about 8 minutes. Remove from the pot and set aside.

In the same pot add onion and garlic and sauté. Then add cumin, curry, paprika and tons to paste. Mix well.

Add back the oxtail, and mix well. Then add stock and can of tomato.

Cover and cook for 1hour and 20 min or use a pressure, prepare the pressure cooker for use.

Add all ingredients into the pressure cooker except the carrots and the sauces Cover with the lid bring to heat, as soon as the pressure cooker start steaming set your timer.

After 50 minutes, remove from heat, open the lid according to the instructions, make sure the the pressure is completely released before opening.

Stir the ingredients, check your meat. It should start failing off the bones, add sliced carrots, stir and close the lid. Bring back to heat.

Open it again after 20 to 25 minutes, your oxtail should be cooked. Transfer onto a big pot, add the beans and stir well, add the soya sauce and jimmy steakhouse sauce, salt and black pepper, smoked chilli flakes and paprika(optional)

Let it simmer for 8 to 10 minutes. Taste and adjust season.

If using a pot, you will add the carrots after 1hr 20 minutes. Only add the rest the ingredients as indicated above.

What a lovely day to relax and enjoy some very delicious oxtail soup.